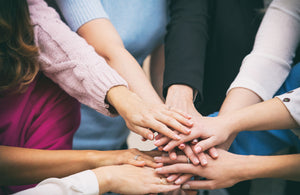 Sometimes you can feel like you're the only one who can't stick to a diet or who feels anxious about their weight every day - and that's pretty lonely.
If you join our community you'll realise how many women have had similar struggles and are now finding an easier, healthier way to manage their weight long-term.
You don't have to engage if you don't want to, and you can be as anonymous as you choose. But you can learn the latest research, tips and tricks for weight loss from Dr Sally Norton and other experts. You can watch live Q&As and read blogs and posts on health, wellbeing and weight management. If you want to engage more, you can join discussions with other members or benefit from the mutual support that a community provides.
The Weightloss Doctor Community is also the place where you will access your online coaching programme or medication support if you have purchased these services.